Whirlpool Appliance Repair Service
Your Local Appliance Repair Company
| | |
| --- | --- |
| | Whirlpool appliance trusted professionals guarantee quick resolutions. |
| | Effective service to quickly repair your appliances. |
| | Use only genuine Whirlpool components for effective repairs. |
| | No surprises or hidden costs; transparent pricing. |
| | Your pleasure is our main priority, and it is backed by our guarantee. |
Welcome to EasyRepair - Your Trusted Whirlpool Appliance Repair Service in Toronto!
Let us Fix your appliance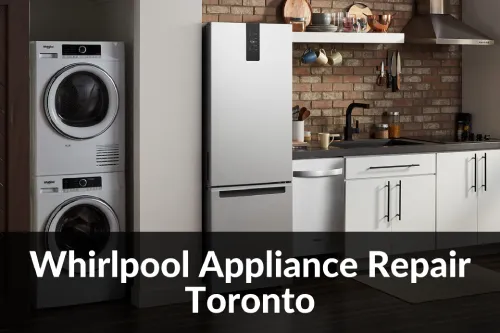 Enter a world where your broken Whirlpool appliances get a new lease on life. We don't simply mend machines; at EasyRepair, we design stress-free dinners, hassle-free dinnertimes, and laundry days without a hitch. Imagine a world where your appliances are revived by skilled hands, where prompt service is guaranteed, and where transparency and your satisfaction are the two guiding principles. Welcome to a world where problems with your appliances find a solution and your daily routine achieves harmony once more.
Our Whirlpool Appliance Repair Services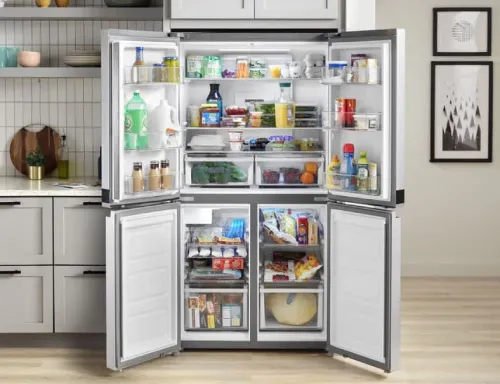 Does your refrigerator not adequately cool food? Our professionals will identify the problem and restore your refrigerator's functionality.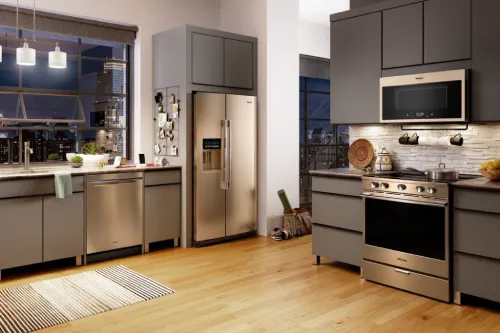 Whirlpool Oven and Stove Repair
Our professionals will get your kitchen back in working order if your oven isn't heating up evenly or your stove burners aren't working properly.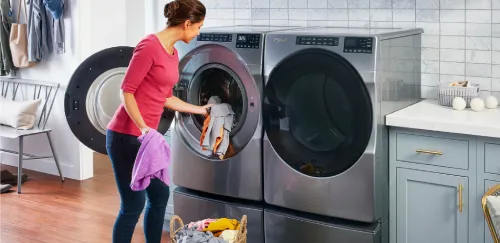 We are able to identify and fix a variety of washer and dryer problems, including leaks and odd noises.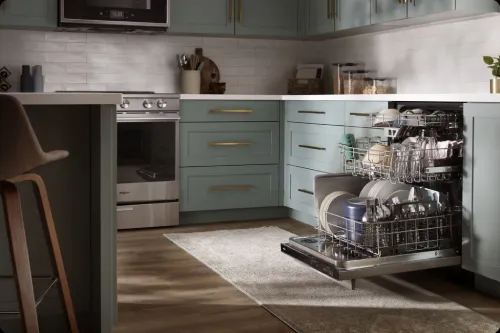 Your kitchen routine shouldn't be disturbed by a broken dishwasher. It will be cleaning dishes like new in no time.
We have the expertise and experience necessary to repair any Whirlpool appliance.
Our Repair Process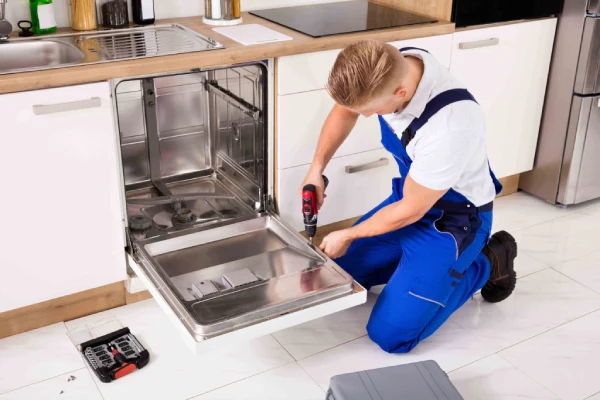 Scheduling

Repairing a Whirlpool appliance has never been simpler. To make an appointment, either give us a call or utilize our online scheduling tool. In order to cause you as little interruption as possible, we'll work around your schedule.

Diagnosis

With the right equipment and skills, our knowledgeable specialists will quickly reach your site and precisely assess the problem. They'll take the time to hear your worries and carefully examine your equipment to find the issue.

Transparent Assessment

Our professionals will identify the problem and then give you a thorough explanation of what's wrong and what needs to be done to remedy it. An all-inclusive, no-obligation price will be provided to you so you may make an informed choice.

Professional Repairs

Our professionals will use genuine Whirlpool parts to carry out the repair after receiving your approval. You can relax knowing that your appliance is in experienced hands whether it needs a simple adjustment or a significant component replacement.

Efficient Solutions

We put an emphasis on effectiveness without sacrificing quality. Our crew puts out a lot of effort to finish the repairs as soon as possible while upholding the highest standards of craftsmanship.

Thorough Testing

Before declaring the work complete, we thoroughly test your Whirlpool appliance to make sure it is fully functioning and running smoothly. This process ensures that you get a solid, long-lasting repair while also assisting us in identifying any possible problems.

Customer Satisfaction

Our top priority is making you happy. You will be guided through the repairs by our specialist, who will also address any queries. As soon as you are satisfied with the outcome, we won't depart.

Follow-Up Support

We're here for you even after the repair is finished. Do not be reluctant to contact us if you run into any problems or have any worries. Our devoted support staff is available to help you.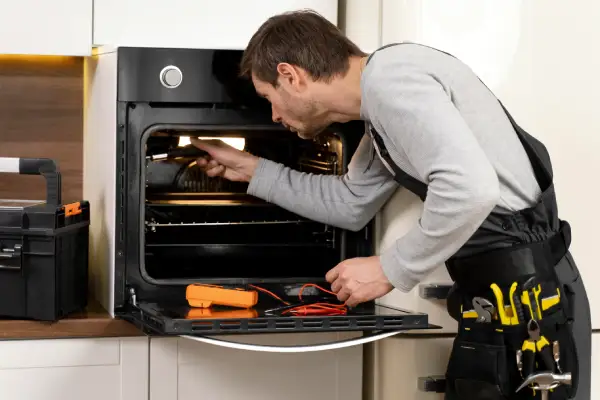 Preventative Maintenance Tips
We at EasyRepair believe in giving our customers the tools they need to maintain the long-term efficiency of their Whirlpool appliances. Here are some quick maintenance hints to increase your appliances' lifespan:
Maintain your appliances with regular cleanings and checks for wear or damage.
Observe the cleaning and maintenance instructions provided by the manufacturer.
To ensure proper airflow, inspect and clean the filters, vents, and coils.
Appliance overloading can cause mechanical stress, therefore avoid it.
Address any unexpected noises, leaks, or performance problems right away to stop future harm.
Get Your Whirlpool Appliances Running Like New with EasyRepair!
With EasyRepair, enjoy the ease of seamless Whirlpool appliance repair services in Toronto. We are the best option for your appliance repair needs thanks to our dedication to excellence, open pricing, and customer satisfaction guarantees. Make an appointment with us right away to schedule your service and start down the path of hassle-free, dependable appliance repairs.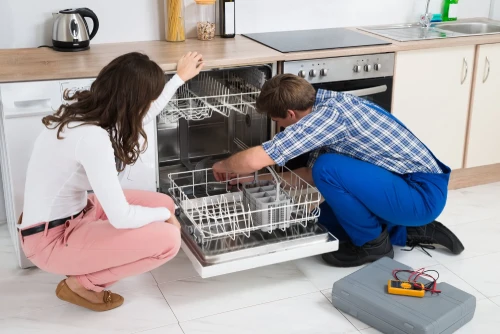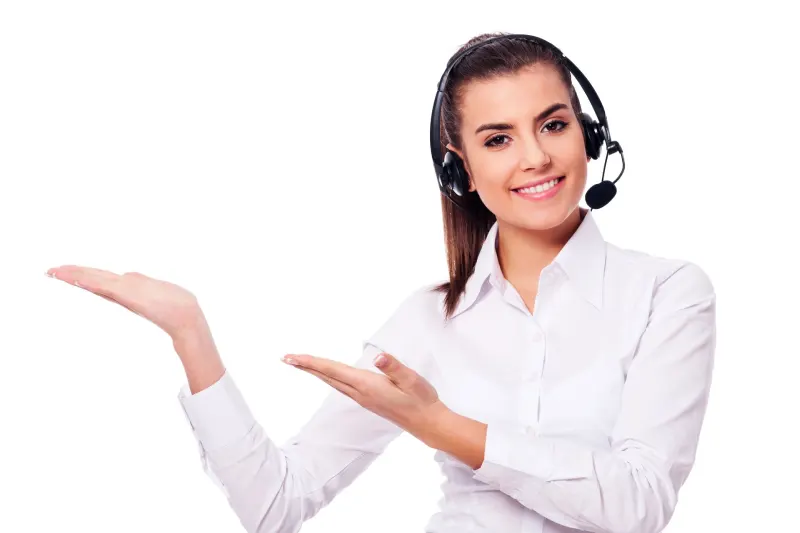 Contact Us Today!
Trust the professionals at EasyRepair to offer prompt, dependable, and reasonably priced services for Whirlpool appliance repairs. Our hardworking team is prepared to take on whatever challenge your appliances present. To arrange for Whirlpool appliance repair in Toronto, get in touch with us right now and enjoy the comfort of hassle-free repairs. Your appliances will appreciate it.
FAQs