AEG Appliance Repair Service
Your Local Repair Technicians
Don't let a broken AEG appliance ruin your day. At EasyRepair in Toronto, our certified technicians are here to help you get all your AEG repairs taken care of quickly and efficiently. Trust us to restore your appliance so you can keep using it the way you need to!
AEG Fridge Repair
AEG Stove Repair
AEG Dishwasher Repair
AEG Dryer Repair
AEG Washer Repair
AEG Oven Repair
AEG Freezer Repair
Let us Fix your appliance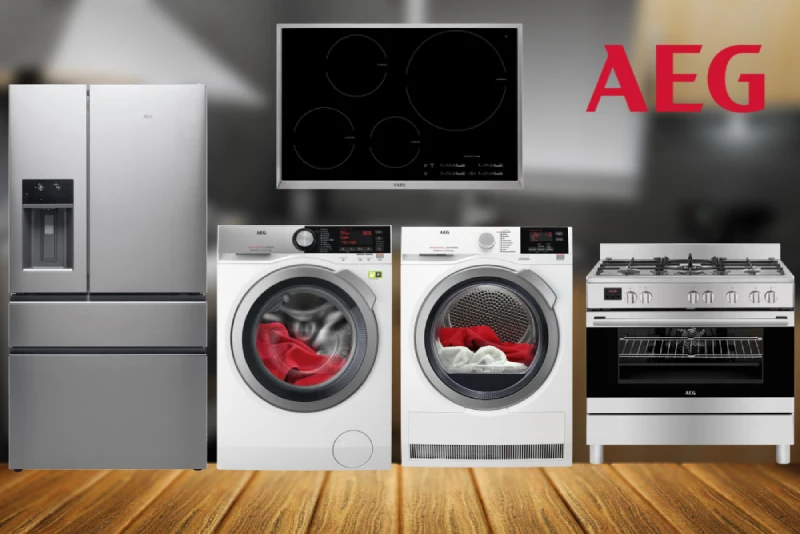 25 Years Experience
Licensed technicians with over 25 years of experience
Warranty
Full warranty on all our services and parts
100% Satisfaction
We offer 100% Satisfaction Guarantee
Licensed Technicians
Certified and Trained Technicians
Get Professional AEG Repair Services in Toronto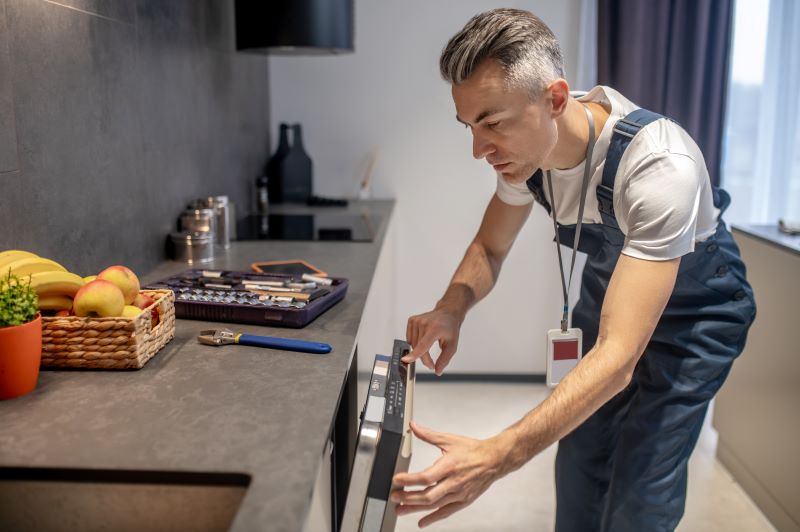 At EasyRepair, our team of experienced and certified technicians are dedicated to providing professional repair services for AEG appliances in Toronto. We understand the importance of reliable and quality appliance repairs and we strive to make the process as fast and easy as possible. Our technicians are experts in all kinds of AEG appliance repairs so you can be sure that your repair needs will be taken care of quickly and efficiently.
Our easy booking system helps make the repair process convenient and stress-free. We provide same day service and free estimates so you can find out the cost of your repair before any work is done. All of our repair services are covered by our guarantee, so you can rest assured that we stand behind our work. Our commitment to customer service ensures that all of your repair needs will be taken care of quickly and properly. So if you're looking for exceptional AEG repairs in Toronto, turn to EasyRepair and get the quality repair services you need right away.
Enjoy your Peace of Mind with Our Satisfaction Guarantee
At EasyRepair, we want to make sure that you are 100% satisfied with our service. That's why we offer a satisfaction guarantee. If something goes wrong or if you encounter any issues related to the repairs, just let us know and our certified technicians will be happy to address them quickly and properly. You can rest assured that your AEG appliance repairs in Toronto will be performed to the highest quality standards and according to safety regulations.
Our membership program also provides exclusive advantages, including access to our advanced technological resources, free consultation, discounts on parts and repair services as well. So join EasyRepair today and get the peace of mind you deserve when it comes to repairs of your AEG appliance in Toronto.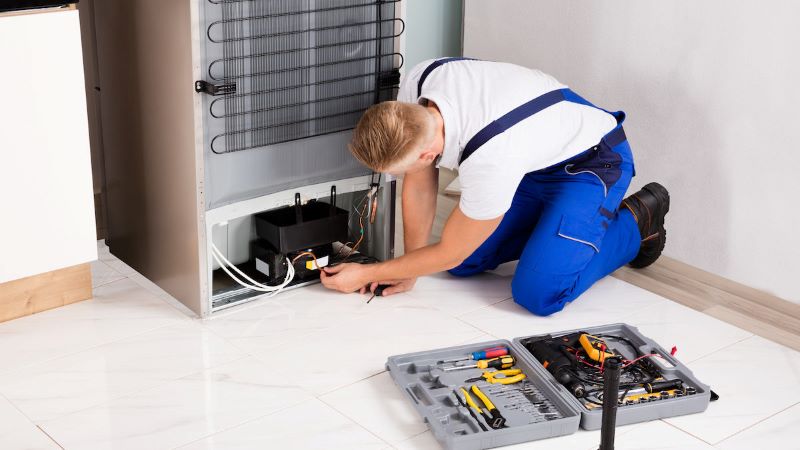 Count on Our Highly Experienced Technicians for Quality Repairs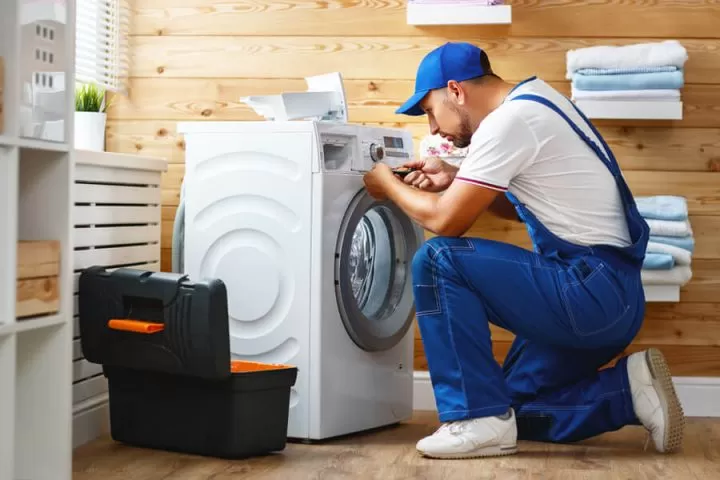 At EasyRepair, we offer experienced technicians for AEG appliance repairs in Toronto. We put customer service and satisfaction at the top of our priority list, which means that you can always count on us for quality repairs. Our certified technicians have the experience to quickly and accurately identify any issues with your AEG appliances and offer an effective solution to repair it. Trust EasyRepair to get the job done right!
Whether you have a washer, dryer, oven, dishwasher or other AEG appliance in need of repair, our technicians are up for the challenge. We're well-versed in Toronto's building codes and regulations to ensure your appliances meet all safety standards. Plus, we guarantee that our repairs will last - so you can trust that your AEG appliance is safe and running smoothly when we're done. Get the highest quality repairs with EasyRepair!
Schedule an Appointment Easily Online or Over the Phone
Need your AEG appliance repaired quickly? You can easily schedule an appointment with EasyRepair. Simply book online at our website or call us to arrange a service call with one of our certified technicians. We are available for emergency repairs and strive to provide timely service so you don't have to live with a broken appliance any longer. Book your appointment now and let EasyRepair take care of the rest!
Receive Affordable, Competitive Rates and High-Quality Parts Replacement
At EasyRepair, we provide an affordable and competitive rate for our services that are coupled with high-quality parts and replacements for your AEG appliance. We guarantee quality results with all of our repairs so you can have peace of mind knowing that your appliance is in good hands. Our certified technicians also guarantee to deliver optimal customer service and satisfaction from start to finish. Contact us today for more information!
When our technicians start work with your AEG appliance for a repair in Toronto, they carefully examine it and use the latest technology to diagnose and address any issues. We'll provide an honest and transparent assessment of the issue before providing a quote for repair services. Once you approve the quote, we get straight to work on diagnosing and repairing your appliance quickly and efficiently. Our team can repair any brand of AEG appliances including refrigerators, dryers, dishwashers, washing machines, ovens/ranges, cooktops, freezers and others.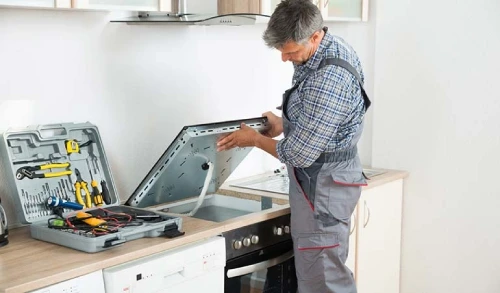 Why should you engage a professional AEG repair service?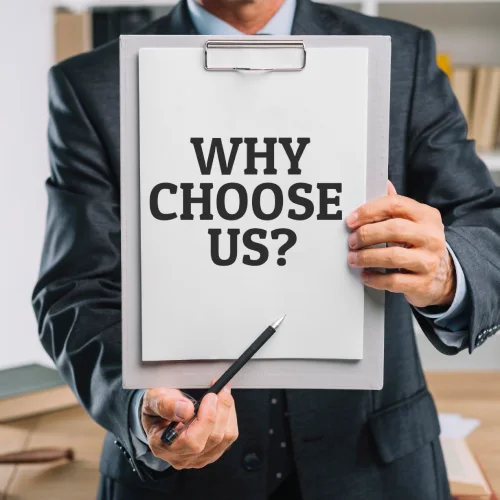 At EasyRepair, we can repair your AEG appliance in Toronto quickly and accurately. Our experienced technicians take the time to correctly diagnose the problem with your appliance and provide you with a cost-effective solution for repair.
At EasyRepair, we specialize in the repair and maintenance of AEG appliances in Toronto. Our experienced technicians have the knowledge and expertise to identify any issues with your appliance and provide the necessary fix or replacement parts quickly and efficiently. Contact us today for more details!
AEG Appliance Repair - Service Areas
Downtown Core (Central)
East End
North End
West End
East York
Etobicoke
North York
Scarborough
York