Dishwasher Repair Toronto
Dishwashers are a common household appliance that can be prone to breakdowns. Repairing a dishwasher is not always straightforward and can require some technical knowledge.
At EasyRepair Appliance Repair, we understand the importance of having a functioning dishwasher. That's why our team of experienced technicians offer same day service to fix any type of dishwasher. We have a wide range of parts and tools available to get your dishwasher running again in no time. So if your dishwasher is not working properly, don't hesitate to contact us for fast and reliable repair services. We are the best service team for dishwasher repair near me in Toronto.
Our company offers professional dishwasher repair services at your home. We provide quality and timely service to ensure that your dishwasher is back in working order as soon as possible. Our team of experienced technicians can handle all types of repairs, from minor repairs to major repairs. We also offer preventive maintenance services to keep your dishwasher in top condition. With our help, you can be sure that your dishwasher will be up and running with minimal disruption. to your household.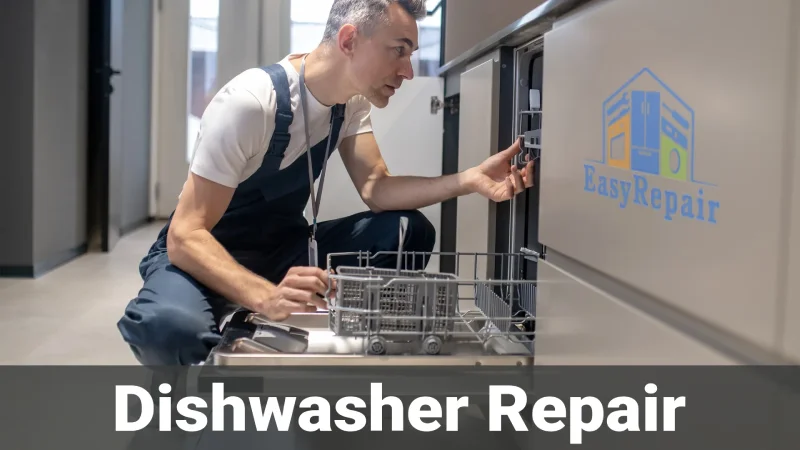 25 Years Experience
Licensed technicians with over 25 years of experience
Warranty
Full warranty on all our services and parts
100% Satisfaction
We offer 100% Satisfaction Guarantee
Licensed Technicians
Certified and Trained Technicians
We Can Fix Dishwasher Of Any Kind, Age And Manufacturer
We have experience with many types of dishwashers among them: Front Control, Top Control and Built-In Dishwashers.
Front Control Dishwasher
A front control dishwasher is a type of dishwasher that is designed to be installed in the kitchen with the controls located on the front of the appliance. It offers a range of features and benefits that make it stand out from other types of dishwashers. From its energy efficiency to its quiet operation, this type of dishwasher has a lot to offer. If you seek assistance of a company for dishwasher repair near me, feel free to connect with us.
What makes front control dishwashers different? This type of dishwasher is designed for ease of use. The control panel is located on the front of the appliance, so it can be operated with either hand. This also makes it easier to keep your dishes organized as you load them into the machine. Most models have a wash arm that allows you to store items while they are being washed, making loading and unloading much easier and faster than in other models.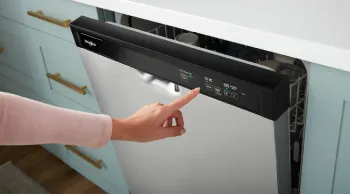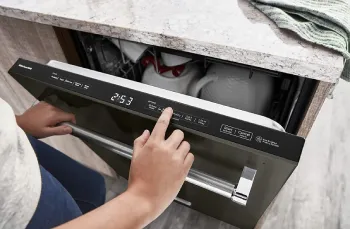 Top Control Dishwasher
A top control dishwasher is a type of dishwasher that has its controls located on the top of the machine. It is different from other types of dishwashers in that it offers more convenience, as you don't have to bend down to adjust settings or check progress. Additionally, it can also save energy and water, since the controls are easier to access and adjust. Our dishwasher repair near me service includes top control dishwasher repair as well.
The top control dishwasher also offers more flexibility when it comes to loading dishes, as you can easily add or remove items without having to open the door. Finally, this type of dishwasher is often quieter than other models, making it ideal for households with small children or pets.
Built-In Dishwashers
A built-in dishwasher is a convenient and energy-efficient appliance that can help make cleaning up after meals easier. Unlike traditional dishwashers, built-in dishwashers are installed as part of the cabinetry, making them an attractive and permanent addition to any kitchen.
Built-in dishwashers offer more features than standard models, such as adjustable racks and multiple washing cycles, allowing you to customize your cleaning experience. You can contact us for dishwasher repair near me assistance for built-in dishwashers.
Additionally, they are designed to be quieter and more energy efficient than traditional models. With a built-in dishwasher in your home, you'll have an easy and effective way to keep your dishes clean while saving time and money.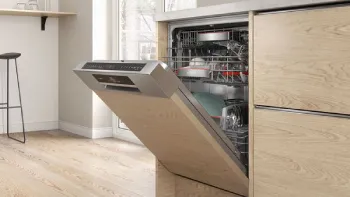 The Benefits of Choosing Our Team for Your Dishwasher Repairs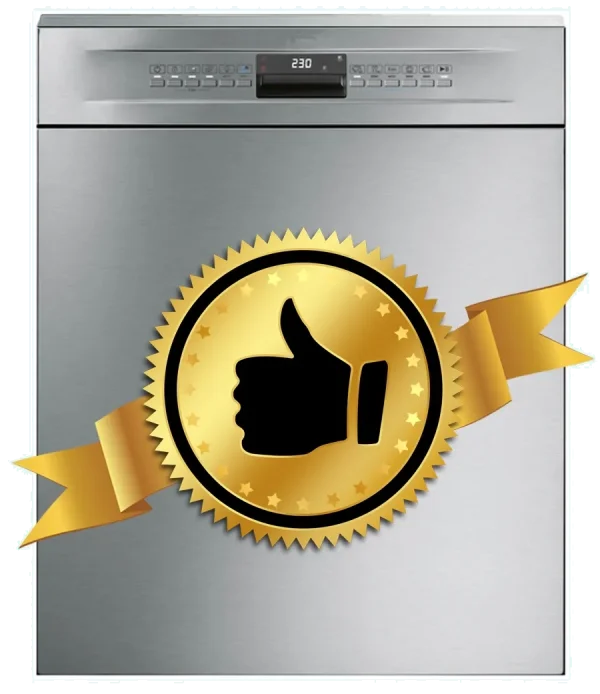 Common Dishwasher Issues We Solve
Dishwasher doesn't clean
Dishwasher won't drain
Dishwasher buttons don't work
Dishwasher lights flashing or blinking
Dishwasher door spring problems
Dishwasher leaking
Dishwasher keeps running
Smell like sewage or burning plastic
Dishwasher not getting water
Dishwasher overflowing
Dishwasher won't start
Dishwasher won't latch
Dishwasher dispenser doesn't work
Dishwasher won't fill
Dishwasher soap not dissolving
Starts and stops during wash cycle
Dishwasher heating element problems
Dishwasher motor problems
Dishwasher making noise
Error code on the electronic panel
Dishwasher not getting water
Dishwasher leaks from bottom
Will not run or has no power
Dishwasher running too long
Dishwasher not cleaning top rack
Common Dishwasher Replacement Parts
Chopper blade assembly
Circulation pump motor
Water Inlet Valve
Control panel
Rack Adjuster
Door hinge, spring and balance link
Door seal and latch assembly
Heating element
Overfill float switch
Power supply board
Thermal fuse
Sump and motor assembly
Timer
Drain pump motor and assembly
Common Dishwasher Brands We Service and Repair
We are proud to offer our customers a comprehensive dishwasher repair service that covers all brands, models and manufacturers. Our team of experienced technicians have the necessary skills and expertise to diagnose any issue with your dishwasher quickly and accurately. We use only the highest quality parts when repairing your dishwasher, so you can be sure that it will be running like new in no time. Whether you need a simple fix or a more complex repair, we can help you get your dishwasher back up and running quickly and efficiently.
FAQ
Service Areas
Schedule Your Service
---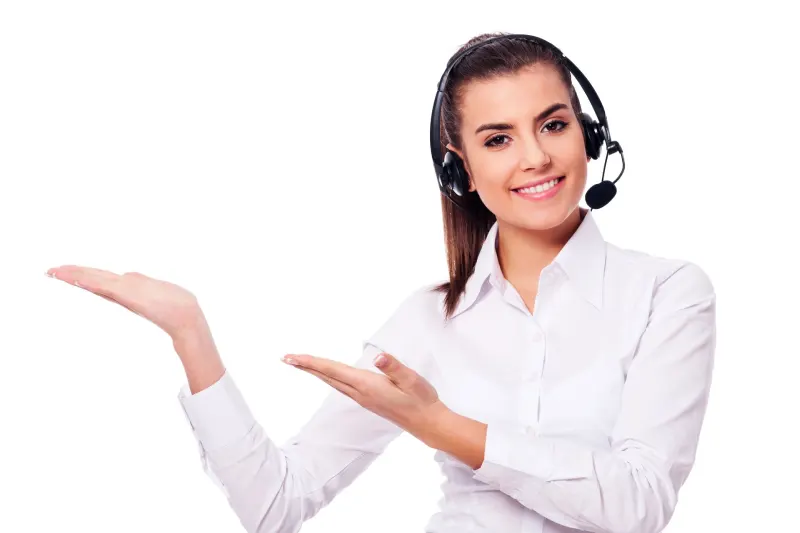 More Problems & Solutions from Our Blog
Our Services