Oven Repair Service in Toronto
Your Local Repair Technicians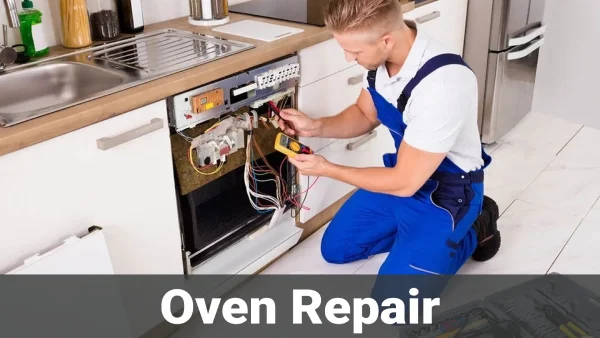 Do you have problems with the functionality of your oven? Then you have a reason to connect with us and get our assistance with oven repair.
We offer expert oven repair in Toronto. Regardless of the brand and model of your oven, you may get in touch with us to receive top-notch oven repair services. Our team of technicians will come to your place and impress you with the oven repair services.
For the past 25 years, our company has been providing oven repair services to those in need. Our team of experienced technicians are knowledgeable in all types of ovens, including convection ovens, toaster ovens, electric ovens. We understand that having a malfunctioning or broken appliance can be a hassle and we strive to provide fast and reliable repairs so you can get back to your daily routine as soon as possible.
Let us Fix your appliance
25 Years Experience
Licensed technicians with over 25 years of experience
Warranty
Full warranty on all our services and parts
100% Satisfaction
We offer 100% Satisfaction Guarantee
Licensed Technicians
Certified and Trained Technicians
Which Ovens Can We Fix?
Ovens are a must-have appliance in any kitchen, and they come in a variety of types to suit different needs. From traditional ovens to convection ovens, steam ovens, each type of oven offers its own unique features and benefits.
Range Oven Repair

Range ovens offer a number of advantages over traditional ovens, such as increased cooking speed, energy efficiency, and the ability to cook multiple dishes at once. The use of a range enables the user to cook with steam and convection, which allows for more precise temperature control. In general, there are two types of range ovens: gas and electric.

Electric ovens offer a number of advantages over traditional ovens. They are energy efficient, cost-effective and easier to clean. Electric ovens also provide more precise temperature control, allowing for greater accuracy when cooking food. Additionally, electric ovens are safer than traditional ovens since they don't use an open flame or other combustible material to generate heat. With these advantages in mind, electric ovens are becoming a popular choice for home cooks and professional chefs alike.

Wall Oven Repair

Wall ovens are a great addition to any kitchen, providing a convenient and efficient way to cook food. They come in a variety of sizes and styles, making it easy to find the perfect oven for your needs. Wall ovens are also energy-efficient, allowing you to save money on your energy bill while still enjoying delicious meals. With the right wall oven, you can make all of your favorite dishes with ease. While a wall oven is an attractive option for any kitchen, it often requires more space than a traditional oven.

Wall ovens are a great choice for any home kitchen, as they provide a wide range of advantages that can make cooking easier and more efficient. Wall ovens are perfect for large families, as they offer a larger capacity than traditional ovens. They also come with several features such as convection cooking, self-cleaning cycles, and temperature sensors that can ensure that food is cooked to perfection. Additionally, wall ovens are easy to install and maintain, making them an ideal choice for busy households.

Conventional & Convection ovens Repair

Conventional ovens are one of the most popular kitchen appliances used in homes and restaurants. They have been around for centuries, and they provide a reliable way to cook food quickly and evenly. Conventional ovens come in many different sizes and styles, from small countertop models to large built-in units. They are also energy-efficient and easy to use, making them ideal for home cooks who want to prepare meals quickly without sacrificing quality or flavor. With the right knowledge, conventional ovens can be used to create delicious meals that will impress even the pickiest eaters.

A conventional oven is an enclosed heating device used for cooking food by circulating heated air around its interior. The oven's heat source is a gas flame or electric heating element, which produces radiant heat from an open flame or electric coil. The oven's cooking chamber contains one or more walls of metal tubing (and sometimes other materials) that conducts the heat to the place where food is cooked. The convection currents rise and fall with the heat as they are drawn up into the hot section and then pushed out into the cold section of the oven. Cooking usually takes place at temperatures between 300° F and 500°F. In a conventional oven, the heated air is drawn in at the bottom of the oven by a fan and then escapes at the top.

Difference between Conventional ovens and convection ovens

Conventional ovens and convection ovens are two different types of ovens that are used for cooking. Conventional ovens use a heating element to heat the air inside the oven, while convection ovens use fans to circulate the hot air around the food, resulting in quicker and more even cooking. While both types of ovens can be used for baking, roasting and grilling, convection ovens are often preferred for their ability to cook food faster and more evenly.

Freestanding oven Repair

The freestanding oven is an ideal appliance for any kitchen. It is a versatile and convenient tool that can be used to cook, bake, roast, and even broil food. This oven offers various features such as adjustable temperature settings, multiple cooking functions, and an easy-to-clean design. With its large capacity and energy-efficient design, it is perfect for those who want to make delicious meals with ease. Whether you are baking a cake or roasting a turkey, the freestanding oven will help you get the job done quickly and efficiently, without the need for constant attention.

Freestanding ovens are a type of oven that is not built into the wall or cabinetry. They offer more flexibility in terms of size and placement, allowing you to move them around the kitchen. Freestanding ovens are also more affordable than other types of ovens, making them a great option for those on a budget. However, they may require additional installation work if you want to use them in an existing kitchen. In comparison, built-in ovens are typically installed within cabinetry or walls and are usually more expensive than freestanding models. They offer less flexibility in terms of placement but may be better suited for certain kitchen designs.
Why should you contact us for your oven repair needs?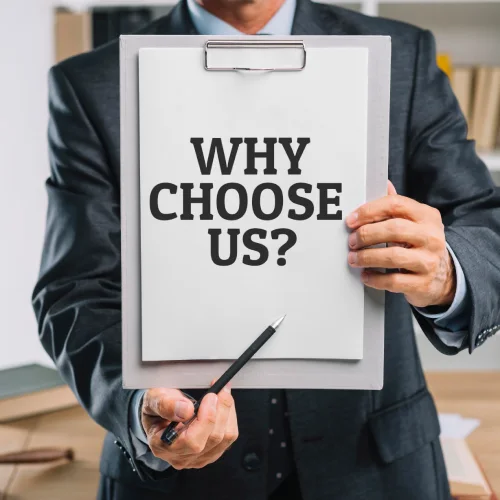 Numerous reasons are available to connect with us for your oven repair needs. Here are the most prominent reasons out of them.
We repair ovens of all brands

Our team has the expertise to help you with repairing ovens of all brands. Whether you have a Samsung oven, GE oven, Frigidaire oven, Breville oven, LG oven, Whirlpool oven, or Cosori oven, you can get in touch with us to seek assistance. Our team uses the latest techniques with our expertise to diagnose the exact issue and help you with fixing it.

We use OEM replacement parts

When it comes to replacing damaged parts of your oven, we will be using OEM replacement parts. This will help you to get ahead with the best quality repairs at all times. In other words, you don't need to worry about encountering the same problem with your oven in the near future.

We offer quick and affordable repairs

Once you give us a call, we will be able to come to your location for oven repair the same day or the next day. Our teams will be coming to your location fully-equipped. It helps us to deliver a quick and fast service to you. We also take appropriate measures to reduce our overhead expenses, which can help you with getting our services at a price that you can afford.
Common Oven Parts That We Can Replace
Baffle
Coil Surface Element
Control Knob
Convection Oven
Door Switch
Fan Blade
Gasket
Grease Filter
Oven Burner
Oven Igniter
Oven Thermocouple
Oven Bake Element
Oven Broil Element
Oven Convection Fan
Oven Igniter
Oven Light Bulb
Oven Rack
Oven Vent Tube
Sealed Surface Burner
Spark Electrode
Spark Module
Terminal Block
Common Oven Problems We Solve
The range burner will not light (electric ovens)
The gas burner will not light (gas ovens)
The lighting of oven doesn't work
The oven is underheating
The self-cleaning function of oven is not working
The oven door is not closing properly
Oven keep warm temperature
Oven won't heat up
Convection fan is not spinning
Gas stove flame orange
Oven smells like burning plastic
Oven turns off by itself
Oven igniter malfunction
Oven fan keeps running
Oven self cleaning problem
Oven doesn't bake evenly
Oven broiler problem
Oven thermostat not working properly
Oven fan is not spinning
Oven hinges problem
Oven temperature sensor failure
Oven knob won't turn
Oven won't turn off
Stove surface element won't work
Error code on the oven panel
Whether you are experiencing any of the issues mentioned above or something else, you can get in touch with us and get our assistance with oven repair. We will be able to diagnose the exact problem in your oven and help you with fixing it.
Oven Brands We Deal With
Service Areas
Schedule Your Service
---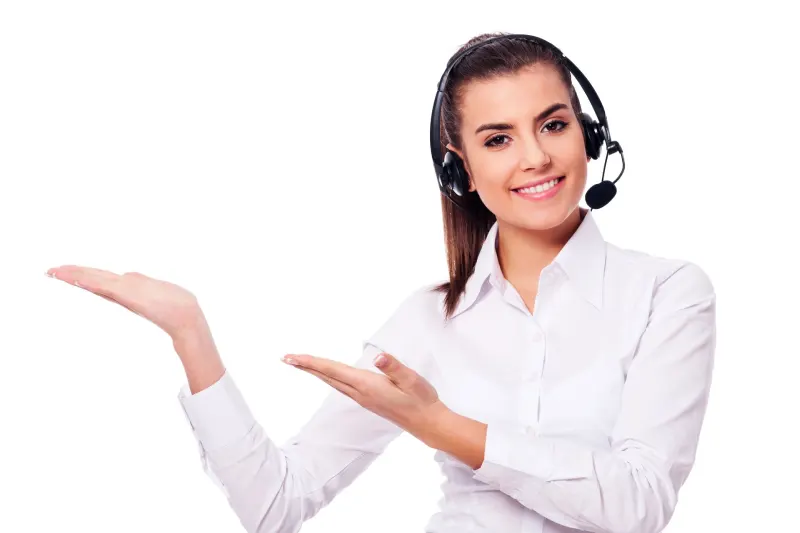 More Problems & Solutions from Our Blog
Our Services