Electric Dryer Repair in Toronto
Your Local Electric Dryer Repair Service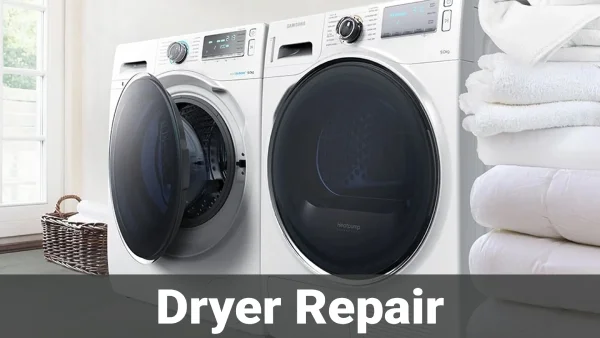 Electric dryers are a popular household appliance used for drying clothes and other fabrics. They use electricity to heat air, which is then circulated through the dryer drum to remove moisture from the clothes. Electric dryers can be a great convenience for busy households, but they can also be prone to breakdowns if not properly maintained.
What is an electric dryer? An electric dryer is a household appliance used for drying clothes and other fabrics by using electricity. It heats air, which is then circulated through the drum to remove moisture from the clothes. The typical configuration of an electric dryer includes a heating element, a fan that circulates heated air, and a motor that rotates the drum in order to aid in the drying process. The heat source may be gas or electricity depending on which type of model you have.
There are two types of electric dryers, those with a heating element that sits on top of the drum and some with a heating element that is inverting. The inverting models sit on the bottom and use water to heat the drum (the same way as a washing machine does) Electric dryers with heating element that sits on top of the drum are more common but they also tend to be more expensive. They are typically less fuel efficient than those with an inverting design, use more power and take up much more space.
25 Years Experience
Licensed technicians with over 25 years of experience
Warranty
Full warranty on all our services and parts
100% Satisfaction
We offer 100% Satisfaction Guarantee
Licensed Technicians
Certified and Trained Technicians
The Most Common Signs of Malfunctioning in an Electric Dryer
Electric dryers are one of the most convenient and efficient ways to dry clothes. However, like any other appliance, they can malfunction and cause problems. Malfunctioning in an electric dryer can be a cause for concern. Fortunately, there are some common signs that may indicate that something is wrong with your electric dryer. Here there are the most common symptoms of malfunctioning in an electric dryer and tips on how to diagnose and fix the issue.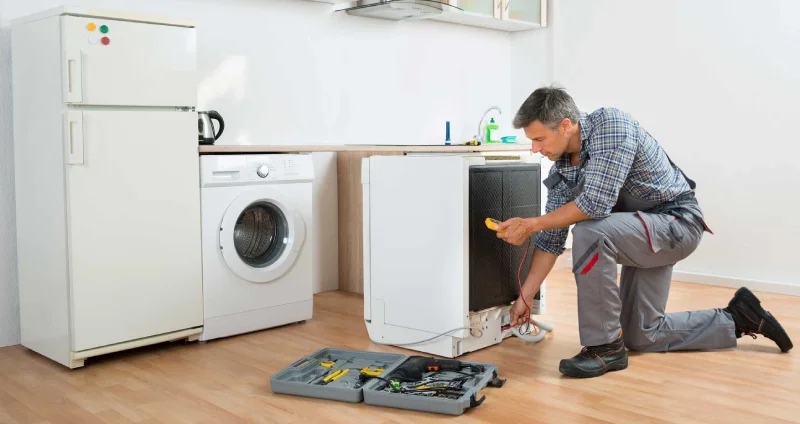 Lack of Heat in the Dryer

Lack of heat in the dryer is often an indication that there is a possible issue with your belt. A belt wearing out can cause a lack of heat and even possible piece cutting, which could cause injury if there is a fire. Also check to make sure that your vent is clear and not clogged up, or blocked by something else. That is not venting properly.

Lint and Clothes Not Drying Properly

When clothes are not getting dry, it means the motor may need to be replaced. If the motor is still functioning properly but clothes are still not drying then there could be something else blocking air flow to the motor or clogs on a seal that would prevent proper airflow and dryness of clothes. At this point, you will need to clean out the machine as well as might need to purchase a new washer and dryer set because old ones can clog up with lint over time too.

Sound of Dryer Rumbling

When the machine is running loudly, this may be a sign that the belt is slipping. In this case, it will need to be replaced and that issue resolved. If you hear a rattling sound when the machine is on, this can be an indication of broken pieces inside your dryer.

Too Many Items in Dryer

If there are more items in the dryer than it was intended for, then it could lead to issues with drying clothing properly or lack of heat not causing clothes to stay hot so they can dry quickly .

Backing Up on You

If the dryer is backing up on you when it is running, that can be a sign that you should stop using the dryer and contact a professional.

Weird Smell

If your dryer has a weird smell coming from it, then it could be an indication that mold or mildew have been growing in your machine for some time and needs to be cleaned properly by someone with proper training for the job.
This smell is also usually accompanied by a musty or damp smell when you open the door of your dryer. That's not all the weird smells your dryer could be giving off. Sometimes certain appliances emit an ammonia-like smell, while other times they can give off a smoky or burning smell.
These weird smells typically come from the machine components not being well maintained, and can also indicate a problem with electrical wiring within your dryer.
The Benefits of Getting Professional Electric Dryer Repair Services
Our company offer Professional electric dryer repair services which can be a great way to save time and money when your appliance malfunctions. Certified technicians are trained to diagnose the problem and provide cost-effective repairs for your electric dryers. With their expertise and experience, they can identify the root cause of the issue quickly and accurately, allowing you to get back to using your appliance as soon as possible.
Emergency Electric Dryer Repairs Electric dryers can break down at any time, but it is best to discuss your repair needs with an electrician before the problem occurs. Our technicians are available for consultation 7 days a week, including evenings, for your convenience.
What Should You Expect When Hiring a Professional to Fix Your Electric Dryer
When it comes to fixing an electric dryer, hiring a professional technician is the best way to ensure that the job is done right. Professional technicians have the expertise and experience necessary to diagnose and repair any issue with your dryer. Certified technicians use advanced diagnostic techniques to identify and diagnose problems quickly and accurately. With their years of experience in repairing electric dryers, they are able to provide you with a reliable solution that will last for years.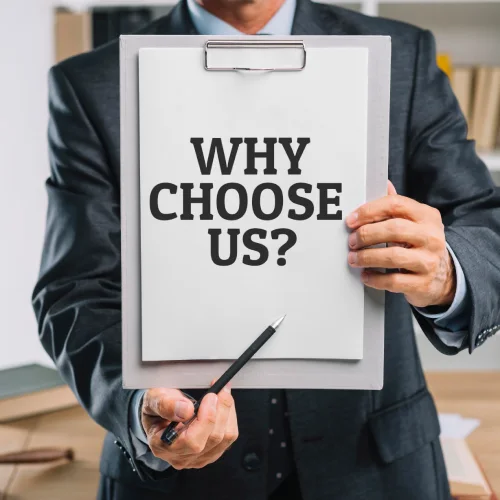 How Much Does Dryer Repair Cost
Dryer repair costs can vary depending on the type of repair needed, the complexity of the repair, and the cost of parts. Understanding how much a dryer repair may cost can help you determine whether it is worth repairing or replacing your dryer.
Are you wondering how much dryer repair costs? Replacing or repairing a dryer can be expensive, and it's important to know the cost before you decide whether to repair or replace your appliance. At EasyRepair Appliance Repair, we understand the importance of knowing the cost before committing to a repair job. That's why we are offering free service calls with repair. Call us today to find out how much dryer repair costs!
Common Electric Dryer Parts That We Can Replace
Bearing Kit
Blower
Circuit Board
Controls
Door Catch
Door Gaskets
Door Switch
Drum Bearing
Drum Belt
Drum Support Rollers
Flame Sensor
Flexible Duct
Fuses
Heater Duct
Heating Element
High-limit Thermostat
Idler Pulley
Knob, Dial and Button
Monitors
Motor
Springs
Timer
Vent
Common Electric Dryer Problems We Solve
Dryer is vibrating
Dryer not spinning
Dryer not heating up
Dryer not drying clothes
Dryer gets too hot
Dryer takes a long time to dry clothes
Dryer smell bad
Dryer won't start
Dryer won't stop
Dryer not working
Dryer won't turn on
Dryer stops turning during cycle
Dryers doesn't complete a cycle
Dryer squeaking
Dryer trips breaker
Dryer overheating
Dryer leaking water
Dryer keeps tripping breaker
Error code on the dryer panel
Electric Dryer Brands We Deal With
Same-Day Electric Dryer Repair Service in Your Area
Service Areas
More Problems & Solutions from Our Blog
Our Services