MAYTAG Appliance Repair Service
Your Local Repair Technicians
EasyRepair is your go-to Maytag appliance repair service provider in Toronto. With over a century of experience in the industry, Maytag has expanded its product range to include various kitchen appliances, including refrigerators and dishwashers. At EasyRepair, we specialize in repairing and maintaining Maytag appliances, including refrigerators.
25 Years Experience

Licensed technicians with over 25 years of experience

Warranty

Full warranty on all our services and parts

100% Satisfaction

We offer 100% Satisfaction Guarantee

Licensed Technicians

Certified and Trained Technicians
Let us Fix your appliance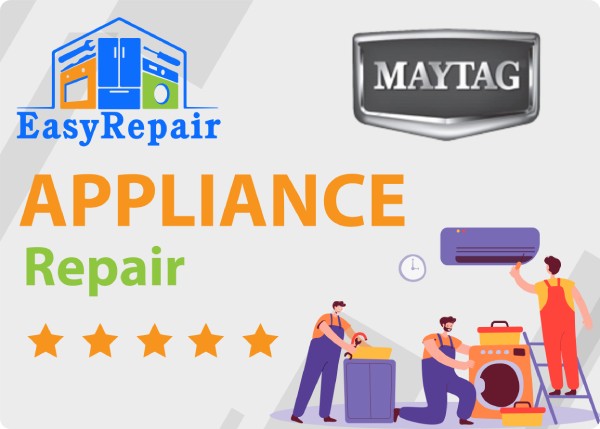 Maytag appliances we repair
Our team has the expertise to repair all sorts of Maytag appliances. We're experienced in repairing both older and newer Maytag models and styles, and our skilled service technicians are ready to troubleshoot any issue you may have with your Maytag appliance. Whether your Maytag fridge is spoiling food quickly, not freezing, clogging, jamming, or leaking, or making strange noises, we've got you covered. Let's take a quick look at the Maytag appliances that our team can fix.
Maytag refrigerator repair
If you're experiencing temperature drops or ice cream melting in your Maytag refrigerator, our highly trained technicians are ready to assist you. We understand that repairing a refrigerator in your home or office requires a trusted professional, and we're committed to providing a seamless and stress-free process. Here are few of the common Maytag refrigerator issues we fix:
Maytag refrigerator doesn't cool
The door isn't sealing
The refrigerator makes strange noises
Ice maker jams, clogs, or leaks
Food gets spoiled quickly inside the refrigerator
Our Maytag refrigerator repair service in Toronto is designed to meet your needs and ensure customer satisfaction. We use genuine Maytag parts to ensure your household appliances function correctly, and we guarantee to repair your Maytag appliance on the same day.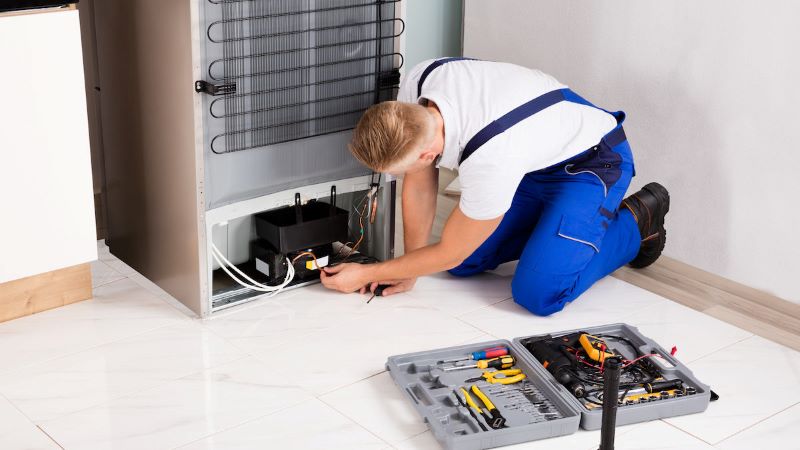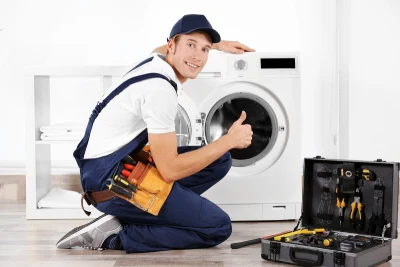 Is your Maytag washing machine not working correctly, and you're struggling to keep up with the laundry? Don't worry! Contact EasyRepair in Toronto, and our expert technicians will diagnose and fix the problem for you.
Our team of certified professionals is available throughout the week to provide reliable Maytag appliance repair services in your area, including Maytag washing machine repair and Maytag dryer repair. If you are experiencing any of the following issues with your Maytag washing machine, contact us:
The washing machine won't start
Error messages or timer errors
The washer won't fill, spin, or drain
The lid or door won't open or leaks
Water leaks from worn seals, pumps, or valves, or the filter needs maintenance
Burning smells
Maytag Dryer Repair
Similarly, if your Maytag dryer is giving you trouble, EasyRepair can help. Here are some common issues we can fix:
The dryer won't turn on
It runs, but the clothes don't dry
The dryer runs, but there's no heating
The dryer turns on but doesn't spin
It makes odd noises, vibrates, or has a burning smell
The dryer shuts off quickly after starting
At EasyRepair, we are committed to providing our customers with the best possible service. Whether you need Maytag washing machine repair, Maytag dryer repair, or any other Maytag appliance repair in Toronto, we've got you covered. Contact us today for expert Maytag technical support and prompt service.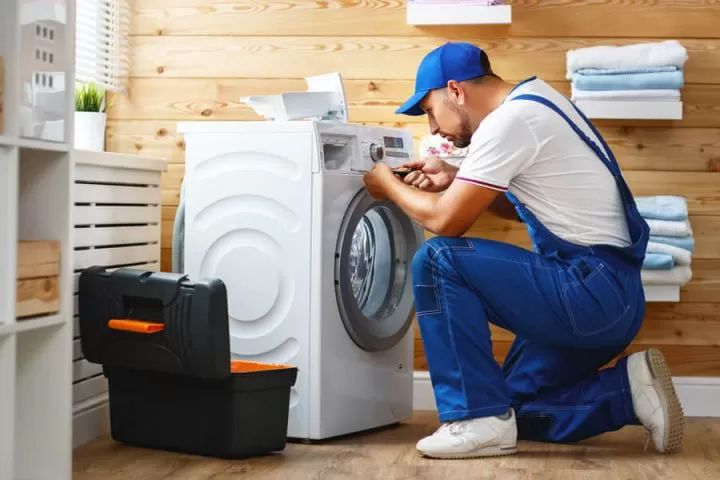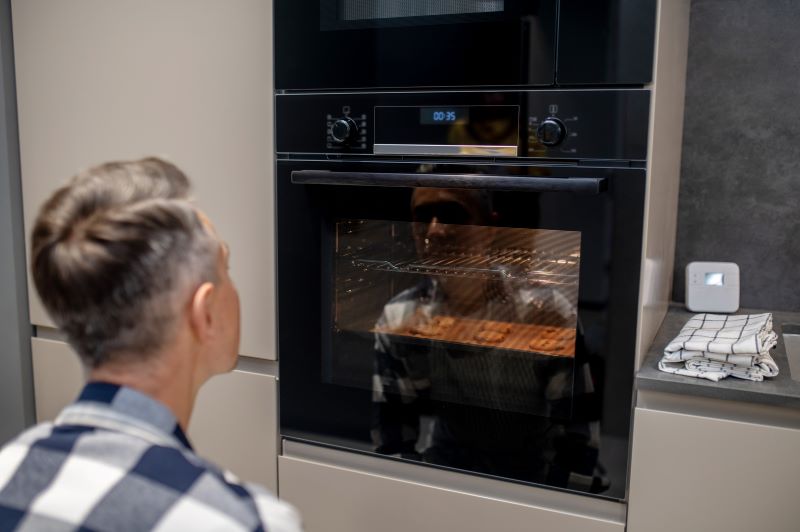 Is your Maytag oven or stove giving you trouble? Don't let a malfunctioning appliance disrupt your mealtime routine. Instead of eating out, contact EasyRepair in Toronto for prompt and reliable Maytag appliance repair services.
Our team of experienced technicians is well-equipped to diagnose and repair any issues you may be experiencing with your Maytag oven or stove. We offer same-day repair service and competitive prices to ensure your satisfaction. If you are having any of the following problems with your Maytag oven, contact EasyRepair:
The oven door won't close properly
The oven light isn't working
The oven or stove makes unusual noises when turned on
The oven isn't heating
The oven broiler won't work
Similarly, if you are having issues with your Maytag stove, EasyRepair can help. Here are some common problems we can fix:
Faulty burners that won't turn on
Temperature regulation issues
Faulty induction elements
Stove glass cracked
Stove burners spark all the time
The stove knob won't turn
The stove surface element won't turn off
Error code on the stove control panel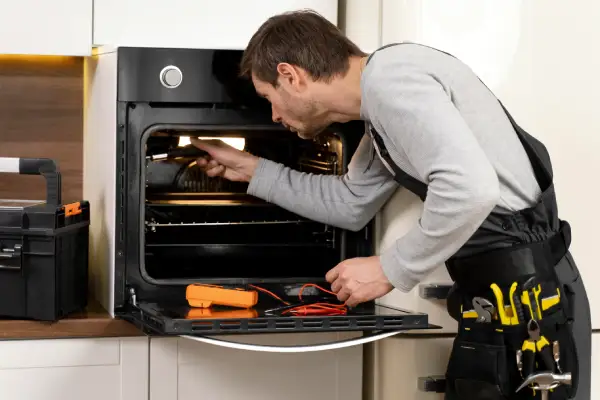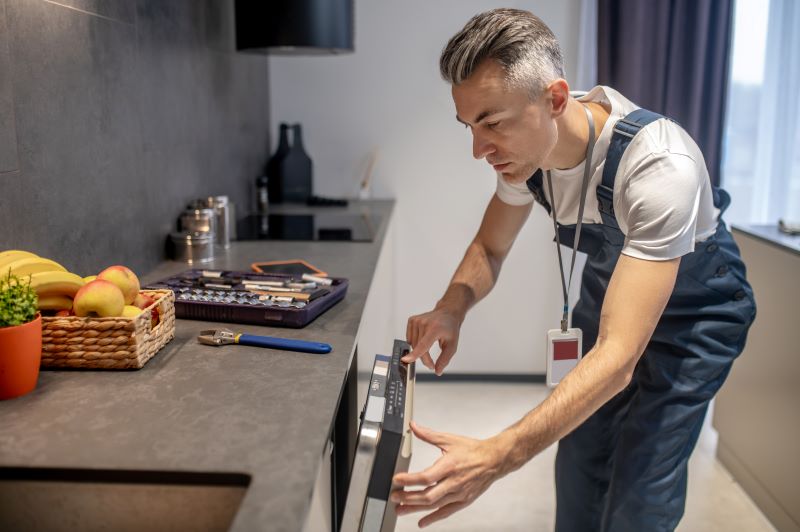 Is your Maytag dishwasher not functioning correctly? Is your kitchen starting to accumulate dirty dishes? Don't wait any longer! Contact EasyRepair Appliance Repair Service in Toronto for fast and reliable Maytag dishwasher repair.
We provide same-day service and have a team of skilled technicians ready to diagnose and fix your Maytag dishwasher problem. As one of the highest-rated dishwasher repair companies in Toronto, we are committed to providing excellent service to all of our customers. We take pride in leaving your property clean and undamaged after completing the repair. Trust us to quickly fix your Maytag dishwasher, so you can get back to your daily routine of enjoying clean dishes with ease. If you are experiencing any of the following Maytag dishwasher repair issues, contact us:
The dishwasher won't start.
Dishes aren't drying.
Unusual noises from the dishwasher.
It stops in mid-cycle.
The dishwasher doesn't get enough or any water.
The dishwasher needs to be draining.
Why contact us for Maytag appliance repair in Toronto?
EasyRepair is one of the best options for Maytag appliance repair in Toronto. There are several reasons why you should contact EasyRepair when you need to fix your Maytag appliances. Here are a few of them.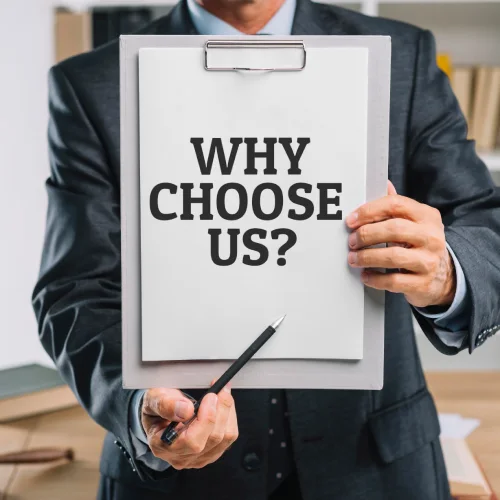 Licensed Technicians

EasyRepair employs licensed and experienced technicians who are experts in fixing Maytag appliances. They have the necessary skills and knowledge to diagnose the problem and provide the right solution. You can trust them to provide high-quality repair services that will make your Maytag appliance work like new.

Same-Day Service

EasyRepair understands that appliances are essential to your daily life, and any delay in repairing them can cause inconvenience. That's why they offer same-day service to their clients. When you contact EasyRepair, they will send a technician to your home or business as soon as possible, and they will fix your Maytag appliance on the same day.

Affordable Rates

EasyRepair believes that everyone deserves quality appliance repair services at affordable rates. That's why they offer competitive rates for their services. You don't have to break the bank to get your Maytag appliance fixed. With EasyRepair, you can get the job done at a reasonable price.

Service Warranty

EasyRepair provides a service warranty for all their repair services. They stand behind their work and guarantee their clients' satisfaction. If you experience any problem with your Maytag appliance after they fix it, they will come back and fix it again for free. You can trust them to provide reliable and long-lasting solutions for your Maytag appliances.
Contact us today!
At EasyRepair, we strive to deliver the best Maytag appliance repair service in Toronto and provide long-term solutions so you can enjoy your Maytag appliances for longer. Don't let a broken Maytag appliance disrupt your routine. Call us today for fast and reliable Maytag appliance repair services!
Maytag Appliance Repair Service Areas
Downtown Core (Central)
East End
North End
West End
East York
Etobicoke
North York
Scarborough
York