Same Day Quality Appliance Repair in Beaconsfield Village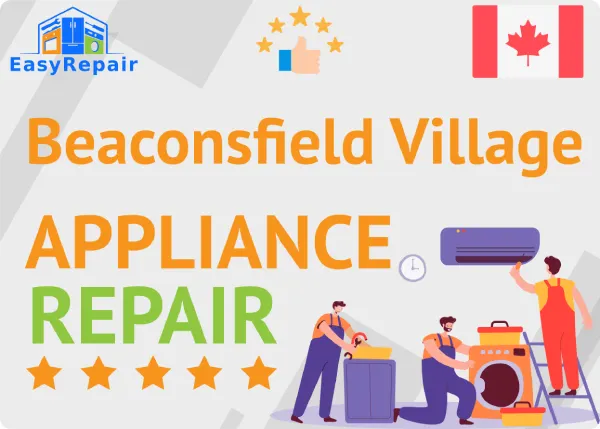 Welcome to EasyRepair, your trusted partner for all your appliance repair needs in the area. As one of the largest appliance repair companies in Beaconsfield Village, we take pride in offering same-day service to our clients for most appliance repairs. Our skilled technicians are available around the clock to diagnose and repair any appliance-related issues in a timely and efficient manner.
If you're in Beaconsfield Village and need appliance repair services, look no further than EasyRepair. Here's a list of the appliances we can repair for you:
Why choose us
- Licensed technicians with over 25 years of experience
- Full warranty on all our services and parts
- We offer 100% Satisfaction Guarantee
- Certified and Trained Technicians
Schedule your appointment today
At EasyRepair Appliance Repair Beaconsfield Village, we pride ourselves on providing prompt and efficient service to our clients. Our skilled technicians are available to diagnose and repair any broken appliance, and we offer same-day service for most repairs.
Appliance Repair in Beaconsfield Village