Kitchenaid Appliance Repair Service
Your Local Kitchenaid Repair Technicians
| | |
| --- | --- |
| | We are Toronto's go-to specialists for precise, long-lasting KitchenAid appliance repairs because of our local reputation. |
| | Our skilled experts have a remarkable aptitude for unraveling appliance problems, assuring precise adjustments the first time. |
| | We only utilize genuine KitchenAid components to bring back your appliance's functioning to factory standards. |
| | Our transparent pricing structure reveals all the information, giving you knowledge of your repair investment. |
| | Beyond repairs, we're committed to creating unforgettable experiences that will make you happy rather than merely pleased. |
Let us Fix your appliance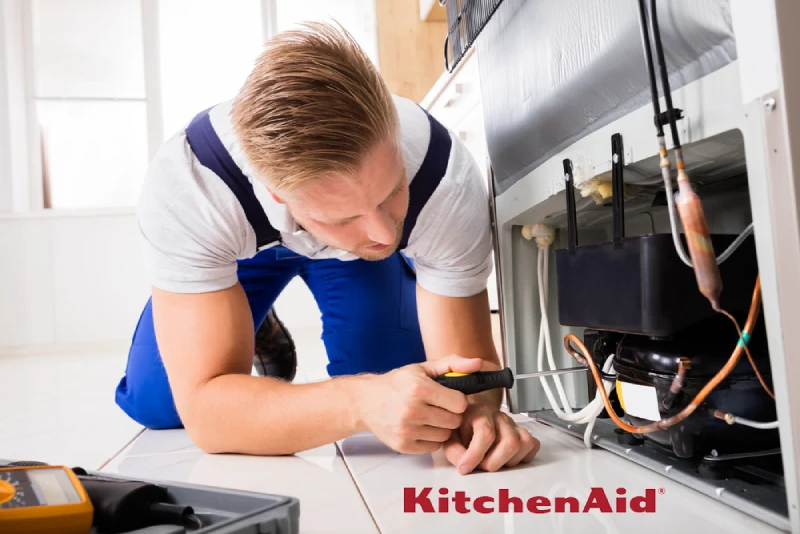 Is your KitchenAid device malfunctioning? We've got you covered, so don't worry! We offer excellent repair services for all of your KitchenAid appliances in Toronto at EasyRepair. In order to prevent disruptions to your regular schedules, our team of knowledgeable specialists is committed to restoring your appliances to their peak efficiency.
Our KitchenAid Appliance Repair Services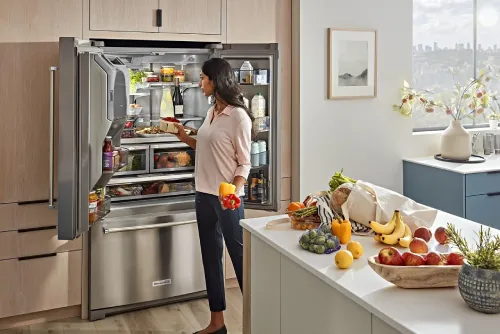 KitchenAid Refrigerator Repair
Is your KitchenAid refrigerator making odd noises or not cooling down properly? Our specialists are skilled at identifying and fixing problems with refrigerators, from thermostat issues to compressor problems. Your refrigerator will be functional in no time thanks to us!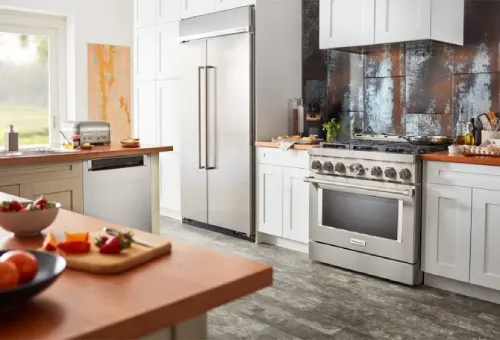 Oven and Stove Repair
Do you have problems with your KitchenAid stove or oven? Our specialists are able to pinpoint the issue and offer efficient remedies in a timely manner, guaranteeing that your food is cooked to perfection regardless of whether the issue is uneven heating, malfunctioning igniters, or temperature irregularities.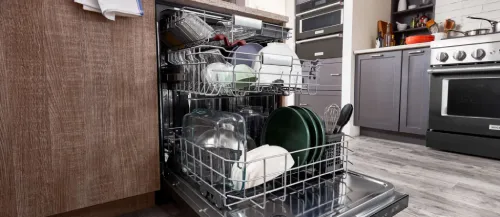 Is your KitchenAid dishwasher leaking or not cleaning dishes completely? For you to once again enjoy pristine dishes, our crew has the knowledge to diagnose and fix a variety of dishwashing difficulties, including pump problems, clogged filters, and more.
Our Repair Process
You pick a hassle-free experience from beginning to end when you choose EasyRepair for your KitchenAid appliance repair in Toronto: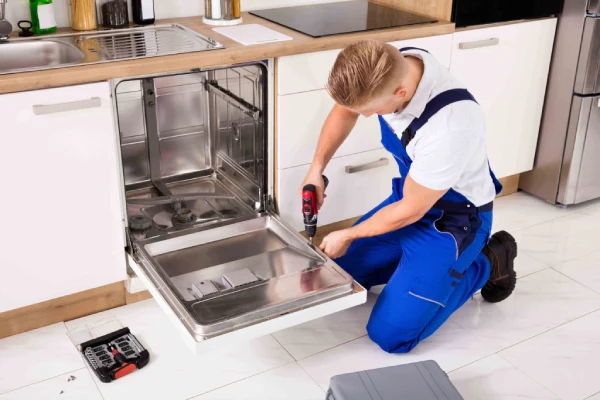 Request Service

Contact us by phone or email to arrange a meeting. Your search for a convenient time slot will be assisted by our customer service staff.

Diagnostic Examination

Our knowledgeable specialist will show up at your location on time. To find the problem, they'll conduct a full diagnostic examination of your KitchenAid equipment.

Transparent Quote

After determining the issue, our specialist will provide you a precise and complete estimate for the repair, which will include both time and parts. Before we move forward, you will fully understand the charges involved.

Repair Work

When you give the go-ahead, our specialist will start the repair using original KitchenAid components. You can be confident that we will complete the task effectively because we are prepared with the required equipment.

Testing and Quality Check

After the repair is finished, we put your KitchenAid appliance through a rigorous testing process to make sure it is operating perfectly once more. Until we are sure in the performance of the appliance, we do not consider the task to be finished.

Customer Satisfaction

Your contentment is something we are proud of. Our specialist will go over the details of the repairs made and provide advice on how to keep the appliance in top working order. Please feel free to ask any queries you may have.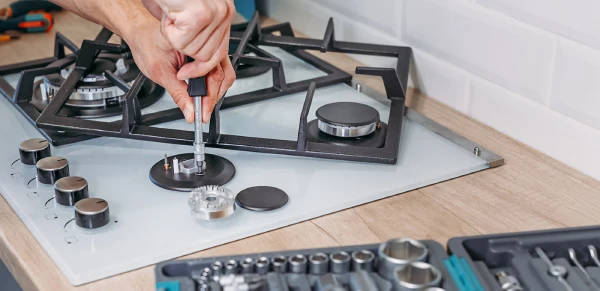 Common KitchenAid Appliance Issues We Handle
Fridge isn't cooling
Oven won't heat up
Burner on the stove not lighting
Washing machine not emptying
Appliances making odd noises
Defects and error codes
Maintenance Tips
We at EasyRepair think that regular preventive maintenance will help your KitchenAid appliances last longer. Here are some suggestions for maintaining their fitness:
Frequent refrigerator coil cleaning
To contain spills, use oven liners.
Do not overfill the dishwasher.
Clean the interior of the microwave
Regularly inspect the igniters on your stove.
Service Warranty
We guarantee the excellence of our work. For this reason, we provide a warranty on every KitchenAid appliance repair. During this time, if you have any problems with the repairs, just contact us and we'll fix them.
Schedule Your KitchenAid Appliance Repair Today
Avoid letting a broken KitchenAid equipment ruin your daily schedule. To arrange for your appliance repair in Toronto, get in touch with EasyRepair right away. In order to book an appointment that works with your schedule, please contact our helpful customer service team. Use EasyRepair to get your KitchenAid appliance up and running again!
FAQs