Washer Smell Like Burning Rubber
Your Local Appliance Repair Company
Quick Detection

We quickly identify the cause of the burning rubber odor in your washer.

Effective Fixes

You may rely on us to handle the problem effectively and dependably.

Clear Costs

No unpleasant surprises on your statement thanks to our upfront pricing.

Guaranteed Contentment

We guarantee your pleasure by standing behind our fixes.

Green Approach

We make eco-friendly repairs that cause less waste and damage.
Is there a pungent smell coming from your washing machine that reminds you of burnt rubber? Don't let this problem annoy and perplex you! We at EasyRepair are here to offer a thorough solution to your issue since we recognize the inconvenience that a broken washing machine may bring about.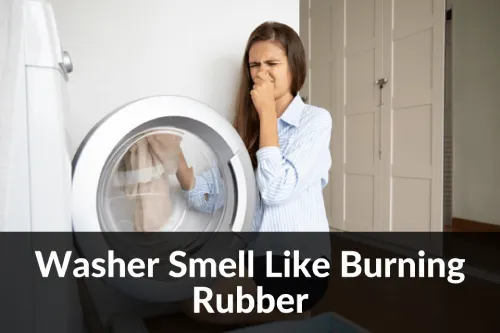 Common Causes of the Burning Rubber Smell
Our group of knowledgeable experts has dealt with several situations where washing machines smell like burning rubber. There are several causes for this problem, including: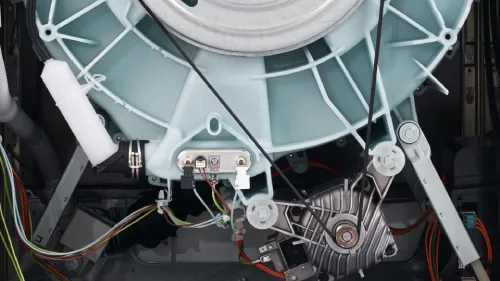 Worn Drive Belt
The spinning of the drum in your washing machine is accomplished by the drive belt. It may become loose or worn with time, causing friction and a burning rubber odor.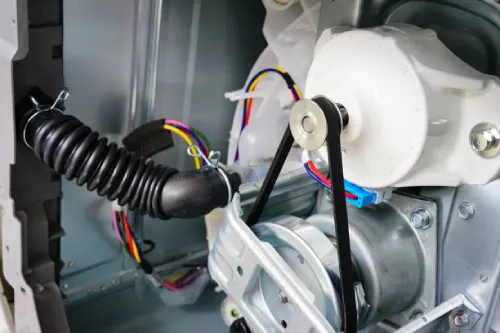 Overheating Motor
A burning stench might be produced by a motor that is overheated. This could happen as a result of a broken control board, poor wiring, or malfunctioning motors.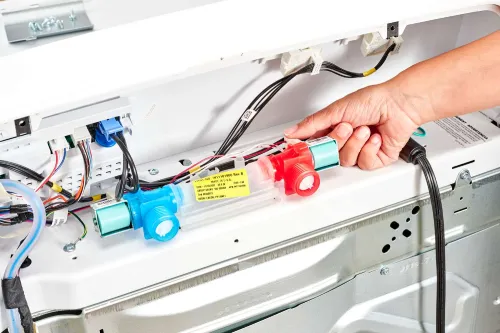 Foreign Objects
In between the drum and the drum's housing, small objects like garment labels, coins, or other debris can become caught, causing friction and the burning odor.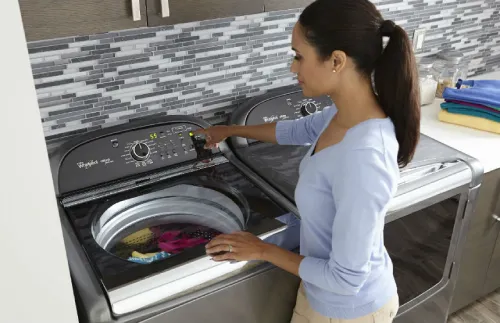 Improper Loading
The motor and drive belt may become overworked if the washing machine is overloaded, which will cause overheating and a smell.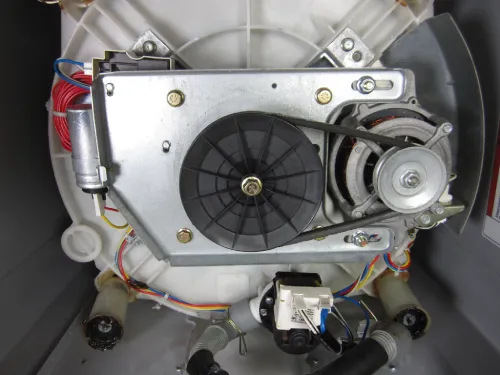 Malfunctioning Pulley
The drive belt may slip if a pulley isn't working properly, which will produce friction and the distinct rubbery odor.
Our Comprehensive Solutions
At EasyRepair, we take great satisfaction in providing excellent appliance repair services with a focus on the needs of our clients. You can anticipate the following if you choose us to solve your washing machine's burnt rubber smell problem:
Expert Technicians

Our knowledgeable technicians are adept at identifying and fixing a variety of washing machine issues. They'll quickly pinpoint the source of the burning rubber odor and offer workable solutions.

Thorough Inspection

In order to determine all probable causes of the stench, we thoroughly inspect your washing machine. This guarantees that we address any underlying issues in addition to the symptoms.

Quality Replacement Parts

We only utilize premium, original parts when replacing a worn-out belt, damaged motor, or malfunctioning pulley to ensure optimum performance and longevity.

Prompt Service

We are aware of how critical it is to get your washing machine up and running as quickly as possible. In order to minimize interference with your regular activities, our team works hard to deliver quick and effective service.

Transparent Pricing

Our pricing is open and reasonable. Before any work starts, a thorough estimate will be provided to you so that you are informed of the associated expenses.

Customer Education

We support educating and empowering our clients. Our professionals will describe the problem, the remedy, and give advice on how to avoid reoccurring issues in the future.
Eco-Friendly Practices and Sustainability
We are environmentally conscious and work to reduce our carbon footprint. We prioritize eco-friendly repair methods as part of our dedication to sustainability. We take care to minimize waste wherever feasible and make sure that any components we replace are disposed of properly. By choosing EasyRepair, you not only get high-quality service but you also help the environment.
Cutting-Edge Tools and Technology
We at EasyRepair keep abreast of the most recent developments in appliance repair technology. Our professionals are outfitted with cutting-edge tools and diagnostic gear, allowing us to quickly and precisely pinpoint the source of the burning rubber odor coming from your washing machine. Our dedication to remaining on the cutting edge of business trends enables us to offer you excellent service that is both effective and efficient.
Unmatched Expertise in Appliance Diagnostics
We at EasyRepair have a plethora of knowledge and experience when it comes to identifying and fixing complex appliance problems. The illusive burnt rubber smell in washing machines is one of the many issues that our skilled technicians have seen. We have developed our diagnostic abilities through years of practical experience to rapidly identify the problem's underlying cause. When you choose us, you're choosing a company that is knowledgeable about the complex operations of your washing machine and is capable of offering reliable solutions with accuracy and assurance.
FAQs