Quick Whirlpool Dishwasher Repair Service in Toronto
Your Local Whirlpool Dishwasher Repair Technicians
Taking on a dishwasher repair project can be intimidating, but you don't have to face it alone. EasyRepair in Toronto is the top choice for Whirlpool Dishwasher repairs. We provide expert service and advice to get your kitchen running like new again.
Learn About EasyRepair and Our Qualified Repair Technicians
At EasyRepair, our team of experienced technicians are here to help you with any issues you may have with your Whirlpool Dishwasher. All of our technicians are certified and trained in the latest technologies and repairs, so you can trust that your dishwasher is in good hands. With decades of experience under their belt, they are more than capable of providing speedy repair and maintenance services without compromising quality.
Let us Fix your Whirlpool Fridge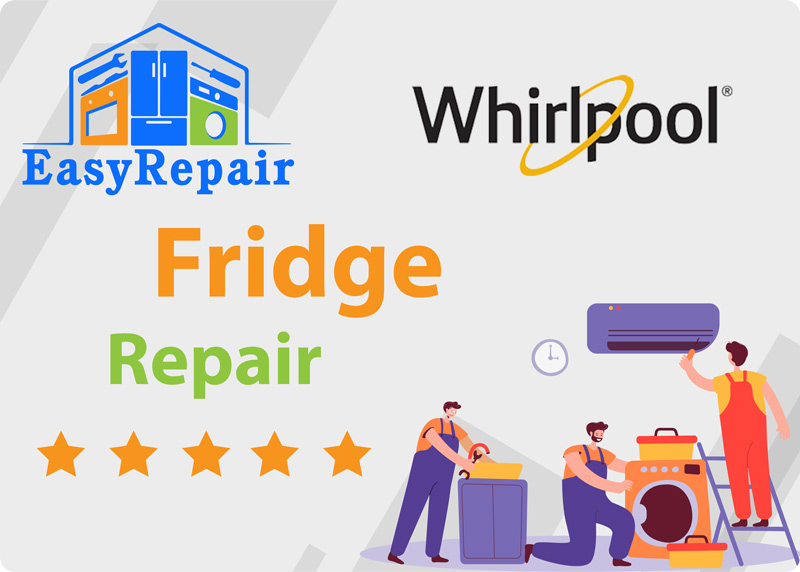 25 Years Experience
Licensed technicians with over 25 years of experience
Warranty
Full warranty on all our services and parts
100% Satisfaction
We offer 100% Satisfaction Guarantee
Licensed Technicians
Certified and Trained Technicians
Schedule Your Appointment Online or Call Us With Your Repair Questions
If you're looking to get your Whirlpool Dishwasher repaired in Toronto, EasyRepair is here for you. You can schedule a repair appointment online or call us for any repair questions and our friendly customer service representatives will gladly assist you. Our technicians are available for consultation 7 days a week, including evenings, for your convenience. We are available to answer any questions you may have and provide advice on how to best maintain your system. Our goal is to make sure that your dishwasher runs perfectly and efficiently as quickly as possible. So don't wait-contact us today!
We take pride in our repair technicians, who are highly-trained and use only professional grade parts for your Whirlpool Dishwasher repair job. With their years of experience, they can easily diagnose any issues with your appliance and ensure that your machine runs like new again. Plus, every customer gets a 6-month guarantee on all repairs. So don't hesitate-contact us today and get your dishwasher running as it should be.
Know What Symptoms to Look Out for Prior to Contacting the Technicians
If you are looking out for possible signs of malfunctions in your Whirlpool Dishwasher, there are several symptoms to look out for. Such as strange noises coming from the inside of your dishwasher, water not draining properly or dishes coming out dirty. If you notice any of these issues then it is important to call EasyRepair as soon as possible so that our qualified service technicians can figure out the problem and make the necessary repairs.
EasyRepair's team of experienced service technicians specialize in all types of Whirlpool Dishwasher Repair in Toronto. No matter what the issue might be, they can quickly diagnose it and provide you with the best solutions on how to fix your broken dishwasher. They will be able to troubleshoot any problem that you are experiencing, determine the cause and carry out effective repairs quickly so that you can get back to having fully functional kitchen appliances as soon as possible.
Check for Signs of Wear and Tear
The best way to ensure your Whirlpool Dishwasher continues running effectively and efficiently is by doing regular maintenance checks. Look out for signs of wear and tear like broken door seals, loose connections or corrosion in parts. Make sure you check all of the parts regularly, giving special attention to any rubber seals or O-Rings on the arms and filters so they don't break down over time.
Regularly Check the Dishwasher Filter
It's important to check your dishwasher filter regularly. The filter can become clogged with food particles, buildup, and grease after multiple uses. Cleaning and replacing the filters when needed ensures that your Whirlpool Dishwasher continues to run accurately and efficiently. To clean the filter, unscrew it from the unit and rinse off any debris before replacing it.
The Most Common Whirlpool Dishwasher Errors
F1 Error Code

The F1 error code indicates that the whirlpool dishwasher has a problem with its heating element. This could be caused by a wiring issue or sensor problem and should be checked by a professional to ensure that the proper repairs are made.

F2 Error Code

This error code means that the whirlpool dishwasher is not draining properly and could indicate a faulty pump impeller or drain solenoid. If you're having this issue, then it's best to call a professional to ensure that your appliance is working properly.

F3 Error Code

When this error code appears on your whirlpool dishwasher it means the appliance is overfilling and there could be an issue with the valve or pressure switch on the unit's control board. It's always best to call an experienced technician if you're seeing this fault code as these components can be complicated to diagnose and repair.

F4 Error Code

If you're seeing an F4 error code on your whirlpool dishwasher then it may indicate there is an issue with your appliance's motor or motor controller. This could mean that either one of those components needs replacing, so it's important to contact a qualified professional who can diagnose and repair any issues you may have quickly and safely.

F5 Error Code

The F5 error code means your whirlpool dishwasher has detected an issue in its wash cycle sequence due to a faulty door switch or pressure switch connection cable being loose or broken somewhere in the system. For this type of problem you will need to call out an experienced technician as soon as possible for repairs before any further problems arise from prolonged use of your machine under these conditions.

F6 Error Code

This fault code suggests that there might be insufficient power supply running through your Whirlpool Dishwasher from its main power outlet, which could cause all sorts of problems including overheating and other safety concerns if not addressed promptly by trained personnel so in cases like this, don't hesitate when looking for fast help!

F7 Error Code

The F7 error code will appear if there is something wrong with either the dishwashers control board or something in its programming software causing work logs located near certain commands such as wash cycles etc, making sure everything runs smoothly within certain parameters set during normal operation times etc.. In order to fix such issues requiring technical know-how usually it would be best advised to get help from pros specializing in household appliances like these!
Whirlpool Dishwasher Service Areas
Downtown Core (Central)
East End
North End
West End
East York
Etobicoke
North York
Scarborough
York