Whirlpool Washer Repair Service
Your Local Whirlpool Washer Repair Technicians
Are you in need of a reliable and quick repair for your Whirlpool washing machine? Look no further than EasyRepair – we provide same-day repair services across Toronto so that you can get your appliance running like new again.
Repairing a digital appliance is convenient, affordable and hassle-free with EasyRepair. We have expert technicians that can come out on the same day to repair your device and get it back to you in no time.
Book online and get 25$ OFF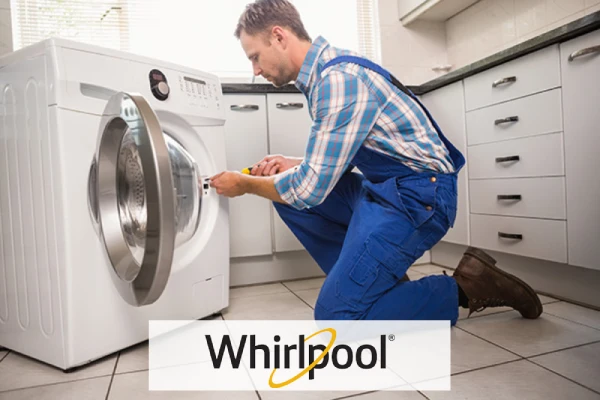 25 Years Experience
Licensed technicians with over 25 years of experience
Warranty
Full warranty on all our services and parts
100% Satisfaction
We offer 100% Satisfaction Guarantee
Licensed Technicians
Certified and Trained Technicians
Diagnose the Problem
Our team of certified technicians will quickly diagnose your Whirlpool washing machine problem to get to the root of the issue. We understand how important it is to have a functioning appliance, so we'll work fast and efficiently to get you back up and running in no time!
At EasyRepair, we specialize in Whirlpool washer repair services in the Toronto area. Our technicians are experienced and knowledgeable when it comes to working with all types of appliances, including Whirlpool washing machines. We'll begin by inspecting your unit and checking for any issues that may be causing the problem. Once we've identified the issue, our technicians will get to work repairing it as quickly as possible. We only recommend replacement parts from leading brands so you know you're getting a reliable solution every time. Our team is highly trained and certified to safely perform repairs on Whirlpool washing machines, so you can rest assured knowing that your needs are in good hands.
Replace or Repair Any Malfunctioning Parts.
When it comes to Whirlpool washing machine repair in Toronto, our technicians always have your best interests at heart. That's why we'll replace or repair any malfunctioning or broken parts that are impacting the performance of your appliance. We use only genuine OEM parts and replacement components to ensure a long-lasting solution.
Our experienced and knowledgeable technicians are trained to promptly diagnose any issues with your Whirlpool washing machine, no matter the model or age. We take pride in our diagnostic abilities and use cutting-edge technology to quickly diagnose any issue without fail. From motor-related problems to faulty wiring, we'll help you get your machine running like new. So if you're looking for quick, reliable Whirlpool washing machine repair in Toronto, come to EasyRepair for a fast and effective solution.
Inspect & Test Parts to Make Sure They are Working Appropriately.
EasyRepair's expert technicians begin any Whirlpool washing machine repair inspection with a test of the appliance's parts. We inspect each and every part, from the drum and bearings to the motor and electrical components, making sure that everything works properly. If any irregularities or faults are discovered, we repair them immediately – so you can be sure your appliance is working flawlessly once again.
Once the parts are verified in working condition, our experts will then test the entire appliance and its components to ensure they are all working together correctly. The technician will evaluate the various features of your machine, such as the water pump and hoses, the timer mechanism and controls, and the washer valves. All of these must be checked for proper operation in order to guarantee that your Whirlpool washing machine repair is a success. Finally, our expert technicians will advise you on maintenance tips to make sure your appliance lasts for years to come.
Check the Drum and Belts For Wear & Tear
After our technicians have tested the electrical and mechanical components of your washing machine, we check for any signs of wear and tear in the drum and belts. We inspect all these components for signs of fraying, cracking or other deterioration that can put extra strain on the motor and cause damage to other parts. When servicing Whirlpool washing machines, EasyRepair technicians replace any worn out components immediately so you can be sure your machine is running optimally without breaking down again soon.
To ensure your Whirlpool washing machine is fixed for good, we test the adjusted settings and recommend ways to maintain their efficacy, so you'll get the best out of your machine. With our team of certified technicians, there's no guesswork in troubleshooting and repairing issues with Whirlpool washers and dryers. We have helped thousands of customers repair their machines, leaving them feeling safe knowing the best parts are installed correctly by experienced professionals.
Troubleshoot Electrical Issues and Connections
When it comes to Whirlpool Washing Machine repair in Toronto, one of the most important things we check is the electrical connections. If they're loose or not properly wired, your machine won't work correctly and you risk further damage. We use our extensive knowledge to diagnose any electrical issues before we start working on your machine. That way, you can have peace of mind knowing that everything has been checked and it's safe for us to move forward with the repair.
At EasyRepair, our technicians are trained to troubleshoot electrical issues and connections before beginning any work on your Whirlpool Washing Machine. We'll not only look for any loose or broken wires but also check for voltage stability to ensure that the current is properly flowing. If there is any issue, we can make adjustments or repairs that will get your machine up and running in no time. With our help, you never have to worry about electrical problems with your appliance as we have the expertise to diagnose and fix them quickly and effectively.
The Most Common Whirlpool Washer Errors
PF – Power Failure

This error code means that a power failure has been detected. This is usually indicative of either a power outage or an issue with the washer's electrical supply. Check to make sure your home's power source is functioning properly, and ensure any necessary circuit breakers have not been tripped.

F1E0 – Annunciator Mode Error

This code indicates there is a communication problem between the main board and the annunciator display board. The two components must communicate in order for the machine to operate properly. You may need to replace one or both boards in order to resolve this issue.

F8E1 – Long Drain Error

This error code signals a possible drain clog or restricted flow causing the washer to stay in wash cycle too long or take longer than normal to complete its cycle. Make sure hoses are free of kinks, disconnect any potential obstructions, and reset the machine's water level using your washer model's instructions if necessary.

F4E6 – Locating Lid Error

The locating lid error occurs when the washer can't determine whether or not the lid is closed properly before it begins a new cycle. Manually inspect and close the lid, using gentle pressure only as necessary, by pushing down on all sides until it locks into place securely, then restart the washer again if necessary for further troubleshooting steps to occur.

F9E8 - Water Level Pressure Switch Error

Your water level pressure switch could be failing at detecting water levels during different washing cycles making it difficult for your machine to adequately fill itself with water or shut off once an optimal amount has been reached so expect no action from your machine when this happens try bringing up some troubleshooting options with you product manual however a defective water level pressure switch will likely need replacing in order for full system functionality to be restored.

F9E2 – Motor Control Unit (MCU) Heat Error

When you see an MCU Heat error code displayed on your screen upon starting a load this could mean that problems are occurring within your motor control unit and it's performance has gotten stuck or confused somehow due do overuse leading it away from running optimally. If this issue appears contact expert technicians who can help you get back up and running by looking at, inspecting, diagnosis and repairing any abnormalities occurring withing said component.

F0E4 – Drain Pump Clean Out Error

Accumulated dirt buildup can cause complications when passing through small areas inside of tubes or pipes but especially within drainage pumps which many times end up being blocked due clogged up pathways here so doing regular clean outs after each wash cycle helps promote proper discharging of waste away from it's pulleys, levers, shafts, rotators gaining better performance capabilities overall.
Whirlpool Washer Service Areas
Downtown Core (Central)
East End
North End
West End
East York
Etobicoke
North York
Scarborough
York