Sub Zero Fridge Repair Service
Your Local Repair Technicians
If your Sub Zero fridge is malfunctioning in Toronto, you don't have to stress- EasyRepair is here to help. Our experienced technicians can diagnose and repair a variety of issues related to your refrigerator, restoring its functioning in no time.
| | |
| --- | --- |
| | Same-day repairs |
| | We service all makes and models |
| | 100% Satisfaction |
| | Most jobs are conducted in one go |
| | Affordable pricing to fit any wallet |
Book online and get 25$ OFF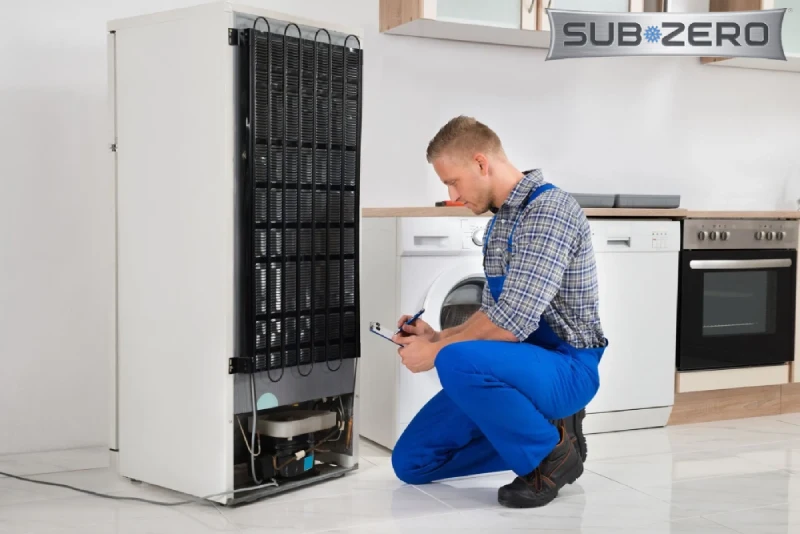 25 Years Experience
Licensed technicians with over 25 years of experience
Warranty
Full warranty on all our services and parts
100% Satisfaction
We offer 100% Satisfaction Guarantee
Licensed Technicians
Certified and Trained Technicians
Why Choose EasyRepair for Sub Zero Fridge Repair?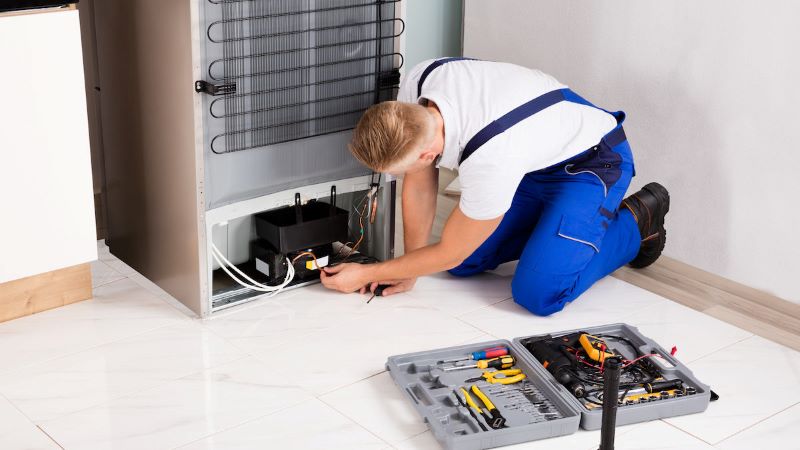 When you choose EasyRepair for fridge repair, you can rest assured knowing you are in good hands. We are a trusted appliance repair service with years of experience in providing professional and prompt service to our customers. We also use only the highest quality replacement parts and stand by our work with a one-year warranty, so you can be sure your Sub Zero refrigerator will be running smoothly when we're done.
In addition to offering high-quality repairs, we know that you don't have time to wait around for a technician when your fridge is on the fritz. That's why our technicians are local and available 24/7 so they can get to your home as soon as possible. We understand that your time is valuable, and we aim to provide quick and efficient service with a same-day turnaround. We're also happy to provide free estimates and consultations over the phone so you can make an informed decision about the best course of action for your Sub Zero fridge repair.
What Services Does EasyRepair Provide?
EasyRepair provides a range of fridge repair services for Sub Zero refrigerators, including freezer repairs, refrigerator repairs, ice-maker repairs and replacement, compressor repair, water filter changes and replacing seals or gaskets. Our technicians have the expertise and knowledge to diagnose any problem you may experience with your Sub Zero fridge in Toronto, repair it promptly and accurately, and get your appliance back up and running quickly.
EasyRepair's qualified technicians apply their years of expertise and experience to every repair job they undertake. Whether you need a simple seal or gasket replacement, a more complex electrical issue diagnosed, or any other fridge repair in Toronto for your Sub Zero refrigerator – EasyRepair can help you. As well as fridge repairs, our team can also provide advice on how to maintain your fridge and improve the life of your appliance so that it lasts for many years without needing any further repairs.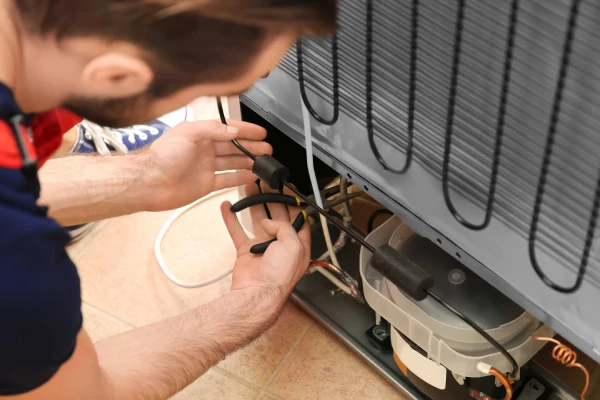 What Kinds of Sub Zero Models Does EasyRepair Service?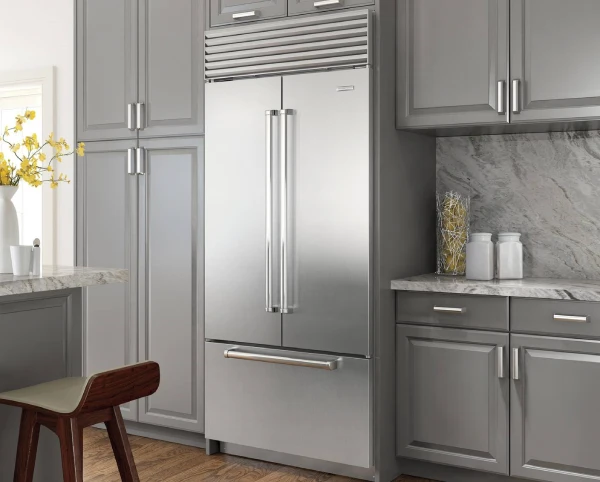 EasyRepair provides reliable service and repairs for all Sub Zero refrigerators models including 300 Series, 500 Series, 600 Series, 700 Series and 800 Series. No matter what kind of model you have, our experienced technicians are fully trained in all repair services so that you can be sure you're receiving the best quality service to get your refrigerator back up and running.
EasyRepair is also dedicated to providing customers with exceptional service, and our team will always go the extra mile to ensure that your Sub Zero refrigerator is serviced quickly and correctly. Whether you need repairs on an existing model or a new replacement part installation, EasyRepair guarantee all of their services with a warranty, giving you the peace of mind that your repairs are done right. With our highly trained technicians and commitment to excellent customer service EasyRepair has become one of Toronto's most trusted Sub Zero repair companies.
Sub Zero Fridge Most Common Problems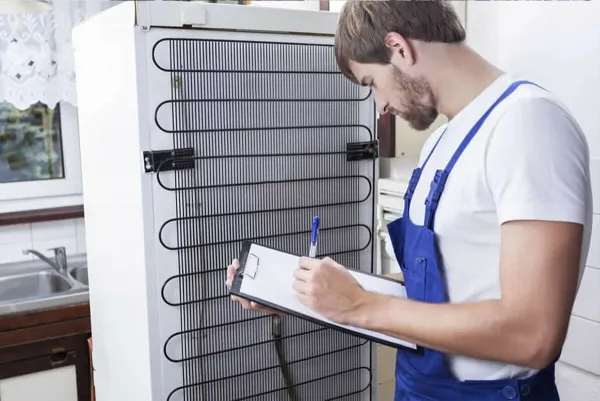 High Temperature

One of the most common problems with a Sub Zero fridge is that the temperature of the unit is too high, which can lead to food spoiling and may also cause damage to other components in the appliance. This issue can usually be resolved by adjusting the temperature dials or optimizing the settings using the manufacturer's instructions.

Fluctuating Temperature

Another problem often encountered when using a Subzero refrigerator is that its interior temperatures tend to fluctuate, resulting in uneven cooling of stored food items. This can lead to food spoilage and should be dealt with promptly by making sure that all of the seals are properly secured and that all vents are clear from dust and debris.

Door Gasket Issues

The door gasket on a SubZero refrigerator plays an important role in keeping cold air inside, so it's important to make sure it is always free from any tears or holes. If your fridge has an old, worn-down gasket then you will need to replace it for optimal efficiency.

Ice Maker Issues

Another common problem often associated with SubZero fridges involve their ice makers failing to work properly, which could include issues such as slow production or leakage problems. In some cases replacing either parts of or all of the ice maker unit might resolve any difficulty you're having but this should only be done after consulting a certified professional repair technician if needed.

Condenser Fan Problems

A malfunctioning condenser fan can cause your SubZero fridge to not cool effectively, so it's important to make sure that this unit remains in working order at all times by making sure there are no obstructions in its way including dust buildup or other materials blocking its proper operation. If you do find anything blocking access then make sure you remove it before attempting further repairs yourself if deemed necessary.

Water Leaks

Water leaks on a SubZero refrigerator are unfortunately another common problem for homeowners and must be addressed promptly upon detection as they may quickly spread if left unchecked leading potential further potential damage as well as unappetizing messes! To prevent this from happening check underneath your unit regularly for any signs of residual moisture or water droplets forming near its base area which could indicate an underlying issue with several components within your appliance itself such as hoses, condensers, etc. It's best advised to call up a qualified technician quickly if detected leaking is confirmed on any given moment within your kitchen space area before major damages occur over time due time!

Evaporator Coil Problems

The evaporator coil present inside every SubZero refrigerator unit acts as one primary part of entire appliance itself - being responsible primarily transitioning dampness levels within entire chamber back into nice state normalcy standards desired every single use! Just like condenser fans though these coils also require regular maintenance checks ensure overall effective/safe operation especially situation when chilling needs exceed most max outputs allowable! However typically these types issues can be resolved rather simply via basic cleaning techniques specifically implemented evict out any harmful dirt dirt/dust build-ups found presence preventing more complex (expensive) solutions become requisites ultimately fix whole mess going forward later days come - saving lots money tons headaches involved process same goes towards service charge invoice end end-all!
How Long Will It Take to Fix My Fridge?
Our experienced technicians at EasyRepair can quickly diagnose your fridge problem and provide a reliable estimate of the time frame to fix it. We understand that your time is valuable, so all repair services are typically completed within 24 hours, ensuring that you get back to enjoying the convenience and joy of having a fully functioning Sub Zero refrigerator in no time!
Do I Need to Purchase Parts Separately?
We provide all necessary parts as part of the repair service. We only use high-quality parts that meet your appliance's specifications, ensuring that we get the job done right, and quickly. You can rest assured knowing that our professional and knowledgeable technicians have your Sub Zero fridge repair in Toronto completed efficiently and correctly the first time.
Sub Zero Fridge Repair - Service Areas
Downtown Core (Central)
East End
North End
West End
East York
Etobicoke
North York
Scarborough
York